Thursday, September 28, 2023 | 10:00 a.m.- 11:00 a.m. PST
Register for the event
"Pathways From Prison to College: California's Best Practices in Action" highlights programs and organizations throughout the state that are currently implementing California's Best Practices: Pathways From Prison to College, a resource that lays out detailed strategies to support currently and formerly incarcerated students in their educational journey.
Join The Michelson 20MM Foundation on September 28, 2023, for the first event, which will highlight the University of California, Irvine's (UCI), Leveraging Inspiring Educational Futures Through Educational Degrees (LIFTED program), the only UC program teaching inside prisons. As they conclude their first year and begin their second, the UCI LIFTED team will discuss the process of developing their programs, how they are incorporating California's Best Practices: Pathways From Prison to College, and the barriers they have yet to overcome.  
With the goal of ensuring that all currently and formerly incarcerated persons have an equal opportunity to succeed as students and individuals, "Pathways From Prison to College: California's Best Practices in Action" will showcase organizations and programs that are transforming the lives of justice-impacted students throughout the state.
Featuring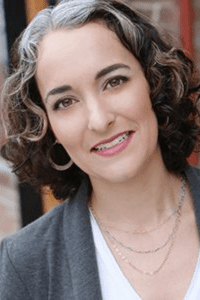 KERAMET REITER
Director, UCI LIFTED
Keramet Reiter studies prisons, prisoners' rights, and the impact of prison and punishment policy on individuals, communities, and legal systems. She uses a variety of methods in her work—including interviewing, archival and legal analysis, and quantitative data analysis—in order to understand both the history and impact of criminal justice policies, from medical experimentation on prisoners and record clearing programs to gun control laws and the use of long-term solitary confinement in the United States and internationally.
JENNIFER GOMEZ
Coordinator, UCI LIFTED
Jennifer Gomez is Program Coordinator for UCI LIFTED, the first UC BA degree granting program for currently incarcerated individuals; and ACCESS Ambassador for Cal Voices—the oldest continuously operating peer-run consumer advocacy agency in California. Gomez is a formerly incarcerated alumni of UC San Diego, where she received her Bachelor of Arts in Political Science with a concentration in Race, Ethnicity and Politics. She has successfully worked towards securing on-going funding from the California State Legislature for justice impacted students and has helped implement policy change through SB990 (county of transfer) and SB629 (identification cards). Gomez currently serves on multiple boards and committees of social justice seeking organizations.
JOSE ARREGUIN
Student, UCI LIFTED
SHAWN KHALIFA
Student, UC Irvine & Peer Mentor, UCI LIFTED
Navigating early setbacks, Shawn Khalifa's trajectory pivoted towards education and mentorship. At just 15 years old, incarceration became an unexpected springboard for his growth, allowing him to emerge as a peer mentor to fellow inmates. Released in 2020, Khalifa's zeal for mentorship led him to become a Student Ambassador at Wesley House, San Diego State University, championing educational resources and community building. This passion further evolved when he joined the Playwrights Project as a Teaching Artist, assisting young creatives in honing their narrative voices. Today, enriched by these experiences, Khalifa embraces his role as a LIFTED-peer mentor, providing unwavering support to incarcerated students, underscoring the profound impact of education and mentorship from the inside out.

To sign up for our newsletter, click here.